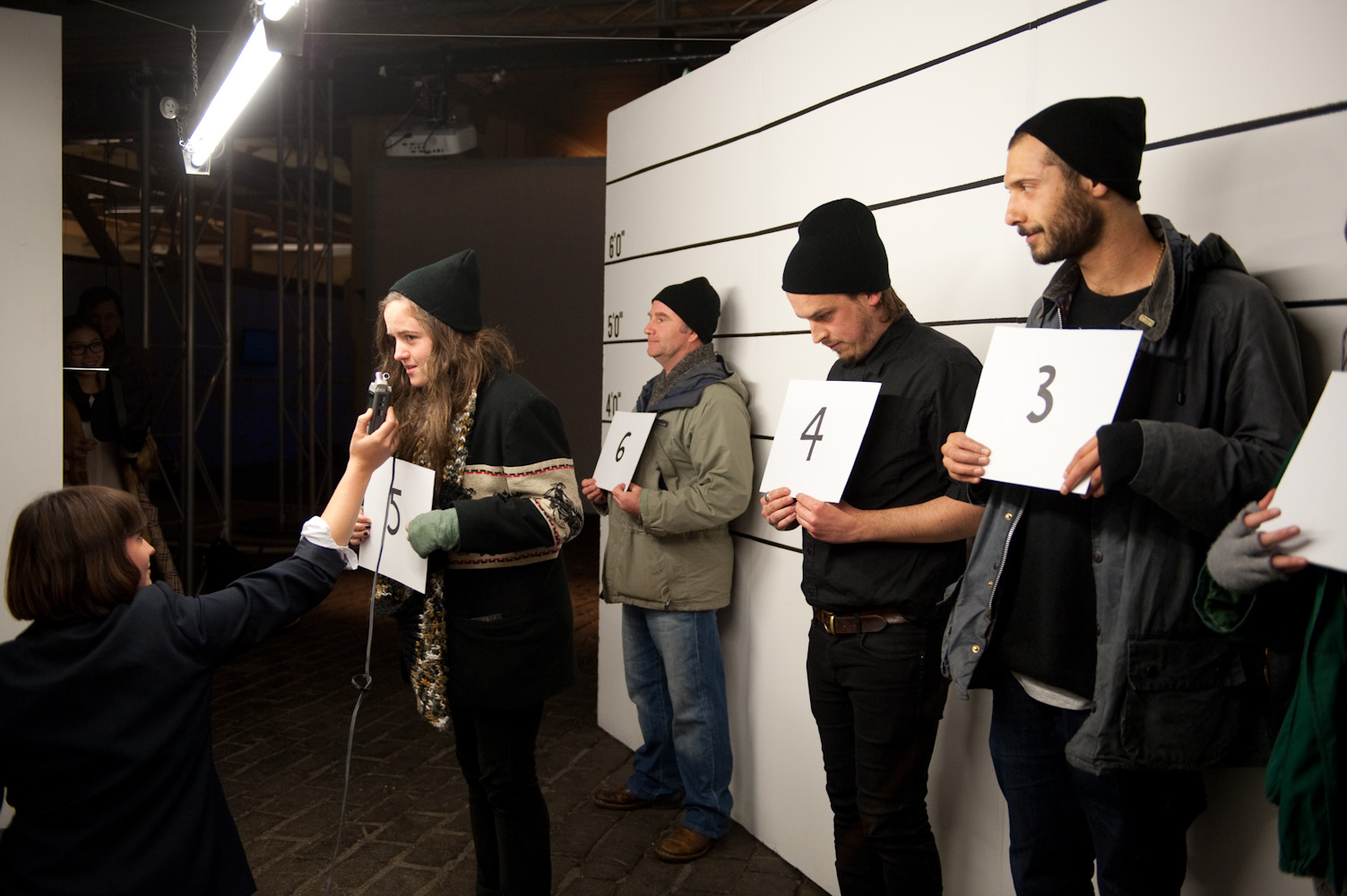 Next Wave Festival 2012, The space between us wants to sing, explored two themes: generosity and urgency. This cracked open a heartfelt festival of gallant risk-taking and open questions. Featuring 43 new arts commissions, NWF12 also saw the launch of "Breakfast Club", a participatory format where the audience reflects on society's big questions alongside three provocateurs.
All artists featured in the 2012 Next Wave Festival were newly commissioned by Next Wave, and a range of partners. Artists included Atlanta Eke, Justin Shoulder, Dewey Dell, Bridget Balodis, Mark Pritchard, Pip Wallis and Jess O'Brien, Esther Stewart, SJ Norman, Natalie Abbott, Team MESS (Nat Randall, Malcolm Whittaker, Dara Gill and Frank Mainoo), Marcel Cooper and Bronwyn Bailey-Charteris, Jess Johnson, Rennie McDougall, Liesel Zink, Lucky PDF, Tape Projects, Applespiel, Tully Arnot, Charles Dennington, Hossein Ghaemi, Claire Finneran, Aimee Smith, Michele Lee, Inbetweenspaces, Matthias Schack-Arnott, George Egerton-Warburton, Robin Hungerford, Tiffany Singh, Alice Williams, Lz Dunn, Daniel Santangeli, Abdul Abdullah, Casey Ayres and Nathan Beard, Ben Kolaitis and Alex Cuffe, Monte Masi, Skye Gellman, LEVEL, Zoe Meagher, Fiona Bryant and Lucy Farmer, Laura Delaney and Danae Valenza, Alison Currie and Kel Mocilnik, Mutation Theatre, Joseph L Griffiths and Dan Koop.
When I reflect on this Festival, what really strikes me is the extraordinary bravery by all at Next Wave in allowing ourselves to take so many risks, on so many new ideas, all at once. It made for a rather overwhelming Festival for those at the centre; it was a heartfelt, messy and beautiful explosion. Many of the ideas were picked up, further explored and refined for 2014's iteration. But the lingering courage of the 2012 Festival will stay with me for a long time, as benchmark for what great people can create when they trust the work, and each other.
Alison Croggon reviewed this Festival with great insight and care on her (much respected, much missed) blog Theatre Notes.
"It was certainly a way to fall in love with Melbourne. But maybe what I felt at work in this festival most, an electricity that vitalised the whole, was a sense of democracy. This was beautifully poised against the equally palpable sense of careful curation. The invitation to be there – as an audience, as a participant, even just as someone innocently made curious by a work of public art – was posed openly, generously and without compulsion. The invitation, always, was to think, to respond, to be more alive to where we are. This was culture that inhabits a city as part of its lived experience, not just something that is grafted on as an afterthought. It's a festival that is absolutely grounded in our times and in its place, with tendrils snaking out everywhere."
Photography by Sarah Walker